Thanks to the Sam Adams Fall Sampler I have yet another one of their offerings to blog about. Today, we're talking about the simple but delicious
Hazel Brown
.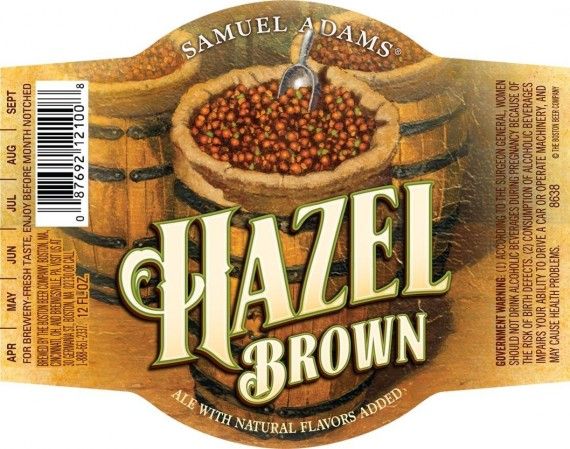 If I were asked to describe Sam Adams founder Jim Koch in one sentence I would say that he is a master of the well balanced beer. I've had at least 10-15 (maybe more?) of his beers through the years and almost always I'm amazed by the balance he can find in a beer. Hazel Brown is a beer that fits that mold.
This beautiful fall seasonal pours a, you guessed it, deep brown with a little amber/orange hue in there to give it the perfect fall look. Aromatically, this is one of the best smelling beers I've come across. You get toffee, hazelnut, chocolate, caramel, and I'm even finding a cereal smell in there. It smells so good, I honestly can't tell you if I like the smell or the taste better (and that's no knock on the taste).
The flavor profile matches up exactly to the aroma. You get a delicious nutty, carmel flavored beer that could be described as liquid desert. Despite that description Hazel Brown never becomes overly sweet or malty because it's balanced perfectly with Hallertau Mittelfrueh Noble hops and East Kent Goldings.
Sam Adams Hazel Brown is a very approachable beer and it's simply delicious. If I had a fire pit, I'd love to spend a cool night out in front of the fire sipping on this delicious beer all night. Do not pass this beer up.
Style:
Brown Ale
ABV:
5.2
IBU:
20