Recently, I was reading an article about Irish beers. When I began to think about all of the Irish Beer I had experience with, I quickly realized it wasn't very much. That needed to change and so I made a trip to the beer store and picked up a few different options. Up first, O'hara's Irish Stout.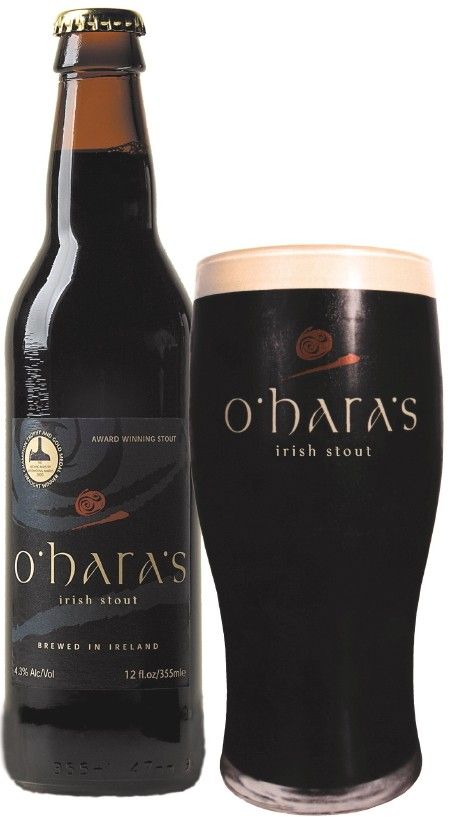 Appearance
: O'hara's Irish Stout has the classic stout appearance. It pours a beautiful cavernous black topped by a 4 or 5 finger khaki colored bready looking head. It's classic, but if you're a fan of a good stout it's totally inviting.
Nose
: Again, the aroma is classic stout, but sometimes that's all you're really looking for. There are big hints of roasted malt, a little dark chocolate, and maybe a tiny bit of oat in there.
Taste
: O'hara's Irish Stout is a great alternative to Guinness. If you're looking for an Irish beer but you're tired of going to the default of Guinness this beer really represents itself well. And truth be told, it's quite a bit tastier than the king of Irish beers. Just like the nose, the roasted malt is the biggest player here, but it's extremely well balanced. This is a stout that is smooth from start to finish and one I can definitely see myself becoming close friends with.
Style
: Stout
ABV
: 4.3%
IBU
: ?
Final
Verdict
: I really enjoyed this beer. It's smooth, but with a great roasted malt backbone. The flavors are classic and very well done. I was looking to expand my Irish beer horizons and I'm glad I started here. It definitely showed me that there are some great alternatives to the obvious. O'hara's Irish stout is fantastic.