When I tell people that they should visit
Tilted Kilt
for dinner I always feel like one of those guys who say they have a subscription to Playboy to read the articles. For anyone that hasn't been there Tilted Kilt can be described as a Hooters with class and food that's worth eating. Yes, the waitresses look nice but the food truly is good. And beyond that, their beer selection is top notch when compared to other chain restaurants. Any place that semi-regularly carries Boddingtons Pub Ale on tap gets my full support regardless of the attire the waitresses are wearing.
Deana and I often find ourselves there before we visit the movie theater across the street. The service is quick and even on the busiest of nights they have so much seating that you rarely have to wait. You'll really love the decor inside. The walls are full of cool British knickknacks and there are HD TVs everywhere. And on summer nights there is a pretty significant outdoor section for those that like to people watch.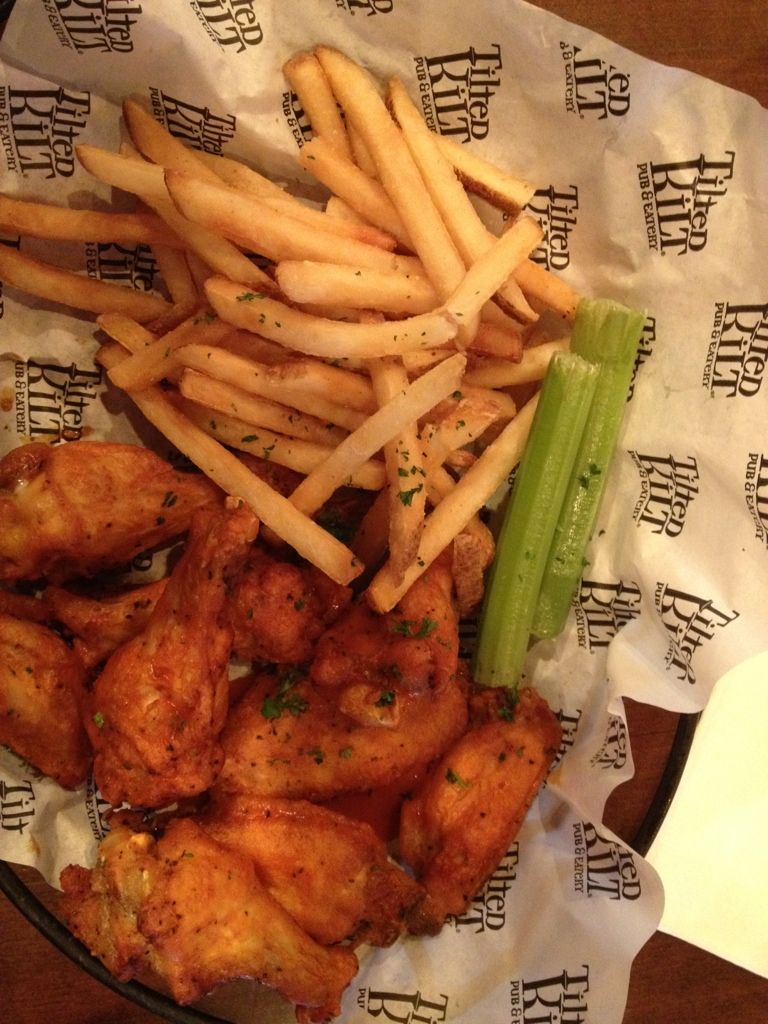 My go to meal when I visit the Kilt is always the wings with tilted sauce. The wings are always meaty and the sauce is a thicker sauce rather than the thin red hot soup you find at a lot of places. To be honest, I wouldn't go out of my way just for their wings but if you're already in the neighborhood they are more than worthy of your hard earned cash. Deana is big fan of their Sloppy Jane (essentially a Rachael sandwich) and I've had their Irish Dip in the past and it was rather tasty. Word to the wise, though, I'd probably stay away from their pasta dishes.
No, their food isn't going to change the way you view cuisine but the overall experience of visiting this place makes it one of my go to restaurants when I'm feeling lazy about picking somewhere to eat. Ladies, are you convinced this is a place you could actually walk inside yet? There are pool tables to keep you occupied, dart boards, and I've seen them promote Wii bowling tournaments and things like that in the past as well. One event that had my interested was their beer themed dinners. The one I saw them promoting was a Sierra Nevada dinner that was 4 courses for around $40 and included 4 beers. I would have been all over it had it not been for the fact that Salmon was the main course and I don't eat fish.
If you ever find yourself in White Marsh for a movie or just strolling The Avenue don't be afraid to hop inside Tilted Kilt. It's a good time....I promise.
Price:
Average
Recommendation:
Nice place to visit while at The Avenue
What to order:
Wings with Tilted sauce and a Boddingtons