Every once in awhile you need a dinner that not only comes through on quality but also delivers in the quantity department. I call those days Sundays. But on Sundays I often find my motivation running near empty and putting together a big meal isn't in the
game plan
. I'll head out to dinner and try to find some place good to eat before realizing that I've already spent way too much money Friday and Saturday night so in addition to quality and quantity, I'm also looking for budget friendly.
That's when I head to
Double T Diner
. Without fail, I always order the Chicken Souvlaki platter every time I step foot into the Double T. For $9.25 you get a massive Chicken Souvlaki sandwich with french fries,
Greek
salad, drink, and a cup of soup.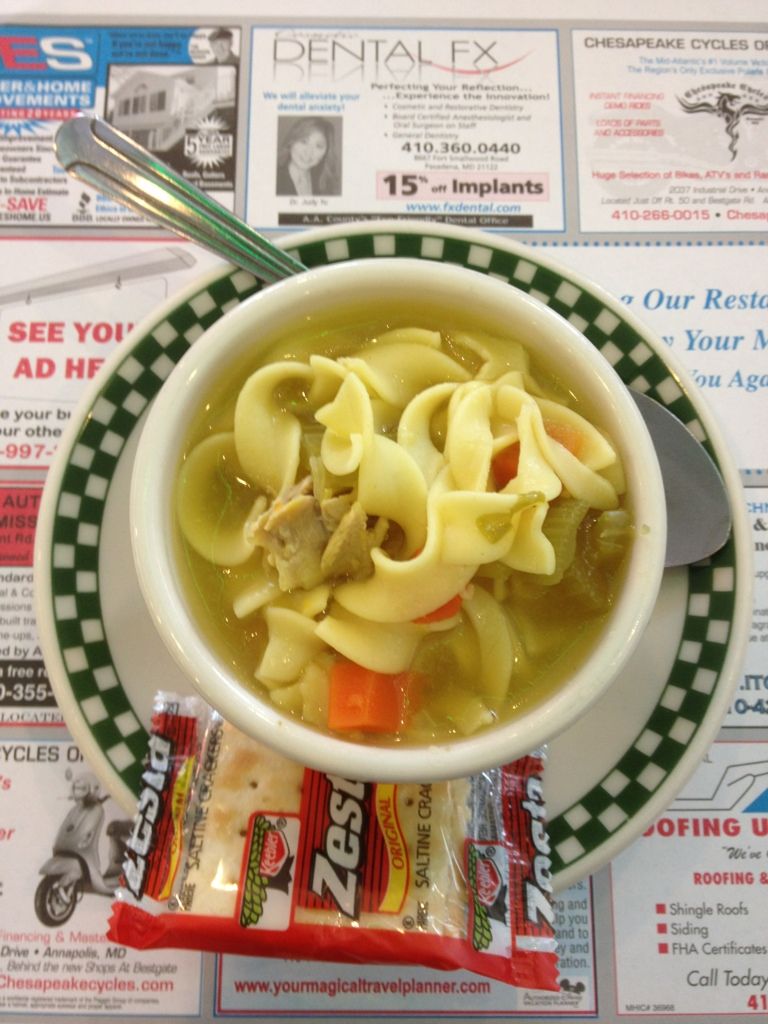 I always opt for a cup of their
chicken noodle soup
. It has legit homemade flavor (as vague as that might sound). The broth has a deep chicken flavor and the perfect amount of salt. Even when I make my own soup I always have an issue figuring out how much salt to put in. They never miss and I appreciate that. Nobody likes eating hot water soup. Except maybe
Bear Grylls
, but I digress. I also love the fact that the carrots and celery retain some crunch despite the fact that the soup is served extra hot. Restaurants always have an issue of veggie mush in their soup because they leave it in a hot pot all day long. Somehow, Double T Diner avoids this common pitfall and it makes all the difference. The best part of their chicken noodle soup? Your cup of soup is served filled to the brim with noodles.
The Chicken Souvlaki is the bees stinger (I always feel like the stinger should get more respect than the knees). I wouldn't go so far to say that it's the best I've ever had (it's not) but it always hits the spot. It's served in a semi-gigantic pita shell with chicken and
tzatziki sauce
, cucumber and onion. The chicken is always tender and has good flavor from the oregano it's flavored with. And the sauce that goes all over brings a nice tang and keeps everything nice and moist. If I'm nitpicking the one thing I'd probably point out is the inconsistency from trip to trip. Sometimes the sauce is on to top of the
sandwich
. Others it's on the bottom. One visit there are more cucumbers than onions in the sauce. The next visit the reverse is true. It's never a huge issue either way, but depending on your taste it might be the difference between
a great dinner and an average one.

Regardless, Double T is my go to place when I'm looking to put it down for cheap and highly recommend you put them on the shortlist when you're looking to do the same.

Price: It depends what you order but deals can be found
Recommendation: Great place for a big meal
What to order: Chicken Souvlaki Platter