Once again
Groupon
has helped introduce me to another great restaurant/bar in the
Dogwatch Tavern
. I'm not sure if they are a new bar (couldn't find anything on their website), but when I originally looked them up on
Urbanspoon
they were nowhere to be found. If anyone from Dogwatch reads this, you can thank yours truly for getting you added to the site with a free beer. Just kidding......but not really!
We were down there for the O's opening day and by the time the game was over we were quite hungry. Dogwatch came through in a big way. We knew a couple sandwiches wasn't going to be enough to fill us up so we decided to go with what we thought were Honey Mustard wings. They were delicious. I remember both Deana and I thinking at the time that they didn't taste like honey mustard, but we were thrilled with them either way. To us, all we could taste was honey and old bay seasoning. After studying their menu a little more in preperation of writing this post, I'm pretty sure they screwed up our order and gave what is clearly labeled honey/old bay wings on their site and not honey mustard afterall. Best restaurant screw up of all time! The taste was so unique that it has me and Deana dying to go back for round two. Also key to the wing experience was their homemade blue cheese dressing. I'm a fiend for blue cheese and this was as good as it gets. The salty blue cheese was awesome up against the sweet honey.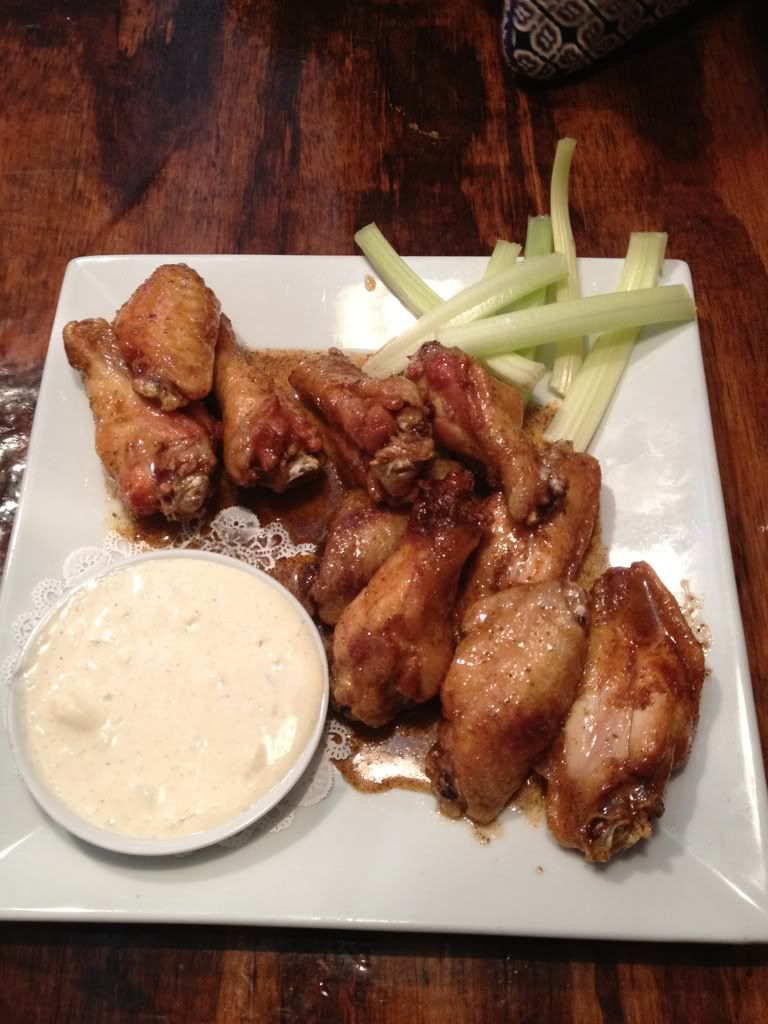 After indulging in the celestial culinary achievement known as honey/old bay wings it was time for our sandwiches. I decided to go with a cheesesteak while Deana went with a grilled chicken sandwich. Of the two, Deana came out the winner. The chicken sandwich is marinated chicken breast topped with red onion, roasted red peppers, provolone, arugula and lemon-thyme mayo served on toasted Rosemary Foccacia. To put it succinctly....juicy and delicious.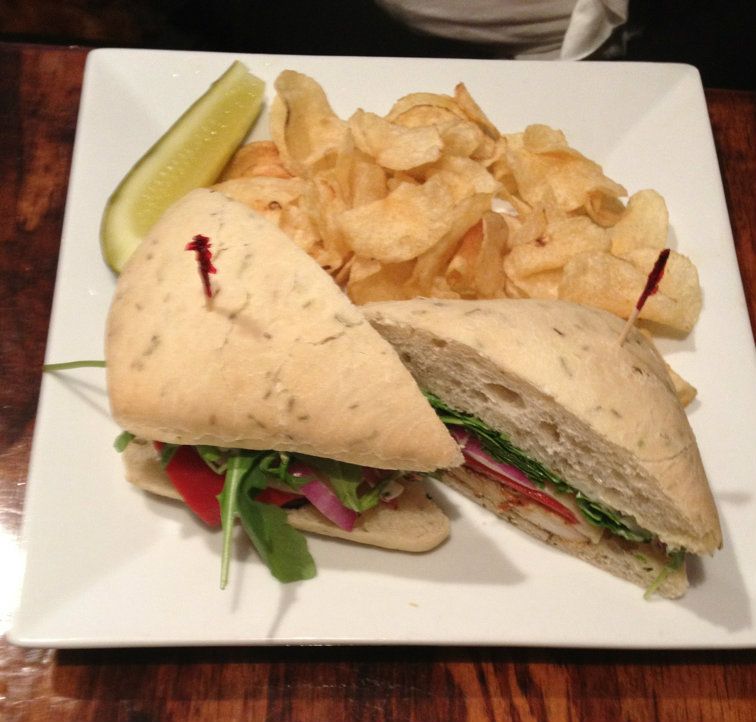 My cheesesteak was okay. It wasn't great. It wasn't terrible. It was kind of dry, but the wings and Deana's chicken sandwich gave me more than enough taste bud pleasure to convince me that I'll be visiting this place again.
Besides the food, this just seemed like a cool place to be. I noticed they were having a contest to win the right to put your name on the back of a bar stool if you could make it to the Dogwatch Tavern 30 days in a row. If you walk into the bar and someone is in your seat you are well within your right to boot them out. That's AWESOME.....and so is Dogwatch Tavern!
Price:
Everyday Pub Prices
Recommendation:
Next time you're in Fells, this is the place to be.
What to order:
Honey/Old Bay Wings and a Chicken sandwich.