If you come to this blog it's because you're a fan of one of two things. You're either a fan of the Baltimore food scene or you like good beer. If both of those descriptors fit you, than Brewer's Art is an absolute must visit. If only one of those descriptors fit you, Brewer's Art is still a place you need to visit. It's just that good.
The first time Deana and I ever visited Brewer's Art was during a Restaurant Week. One of the appetizer options offered was something called Liptauer Cheese Spread. My initial thought was "Cheese Spread? Weird. You don't see that everywhere. Let's get that." We did and we were happy souls. On the day of our Restaurant Week visit they used some spicy red pepper in the spread and it was fantastic. Creamy cheese, pepper with a little bite, and some super crunchy crustini combined to make one of my favorite appetizers in all of Baltimore. More recently, we went back with my brother and sister-in-law and the spread was just as good. The main difference between our first and last visit was that the pepper used wasn't as spicy and the crustini had a sauerkraut flavor that was superb. My brother, the ultimate consumer of cheese, gave it a rousing review.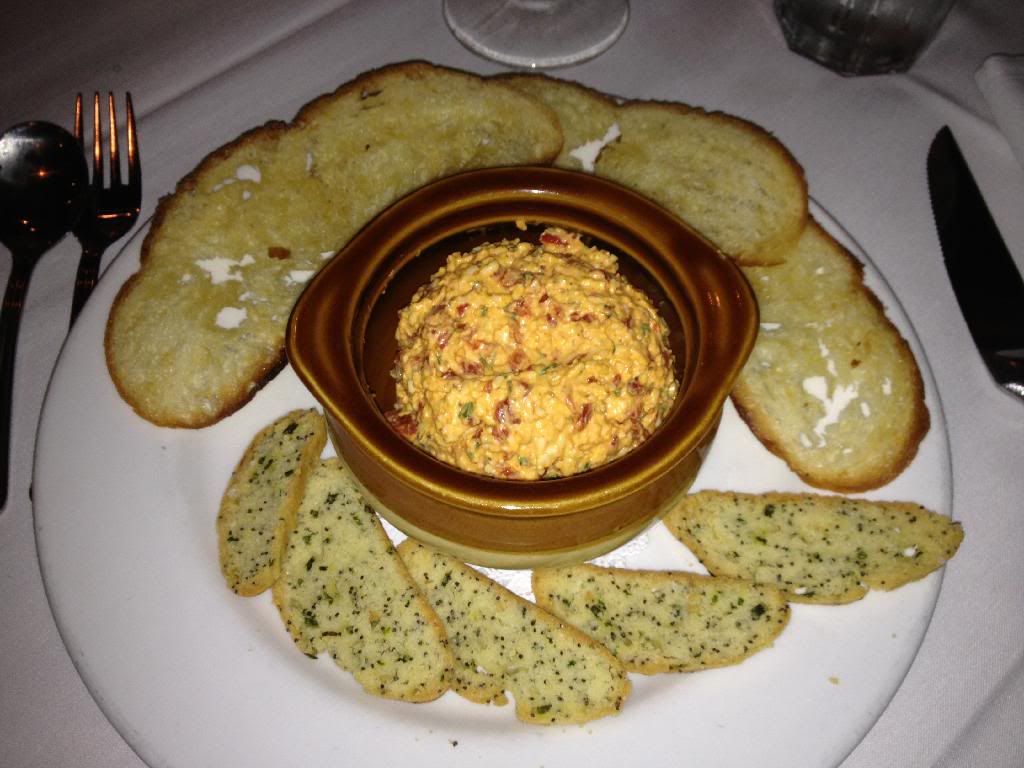 On our most recent visit, I decided to try Braised Duroc Pork Cheeks for dinner. As is often the case, I like to try things I've never had before and since I've never chewed on a cheek before I decided now (or then as it were) was the time. The Cheeks were also served with a baby Bratwurst, split peas in a cider gravy, and swiss chard. This was the perfect plate. The cheeks had the familiar taste of pork with a crunchy outer texture juxtaposed against the tender inside. The bratwurst didn't tread on any new territory, but who would want that anyway? Brats should be brats and this one was as good you could want. The spicy mustard they served on the side was a great compliment. Swiss chard was also something I had never tried and I really enjoyed the earthy flavor it gave off. However, my favorite part of the dish, and also something new to me, were the split peas. They kept a crunchy texture and the cider gravy they were served with gave them an almost baked bean like flavor that went perfect with the pork cheeks.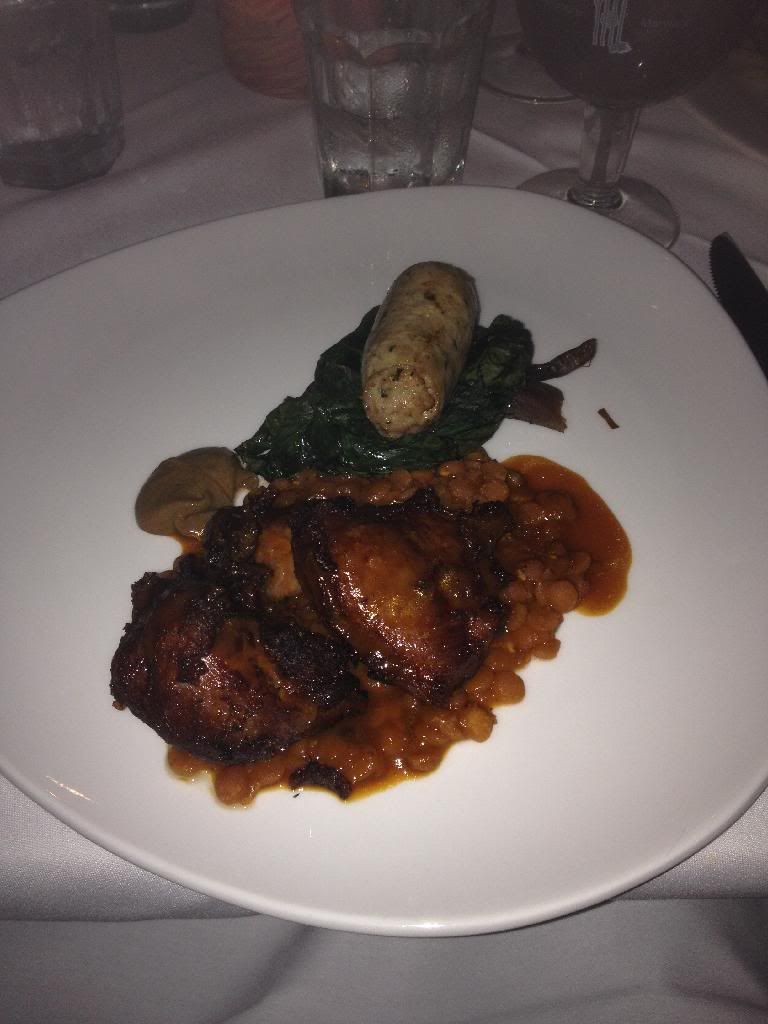 On my initial visit to Brewer's Art I ordered the Steak Frites as did Deana and my sister-in-law Amy on our most recent trip. The steak frites are delicious in their own right, but what I really want to talk about is the out of this world customer service Amy received when her steak came out cooked a little more done than she had asked for. She was feeling a little self conscious about complaining, but we convinced her that it wasn't worth fighting through a meal she didn't ask for. She let our waitress know about the issue and there was absolutely no argument. Our waitress apologized that it was over done and said she'd have a new steak up as soon as possible. A few minutes later the manager one duty stopped by the table to apologize to Amy and thank her for giving them a chance to make things right. Brewer's art displayed some of the best customer service I've seen and I'd like to personally thank them for going out of their way to make sure our table left satisfied. The meal ended up being great and left all of us happy when all was said and done.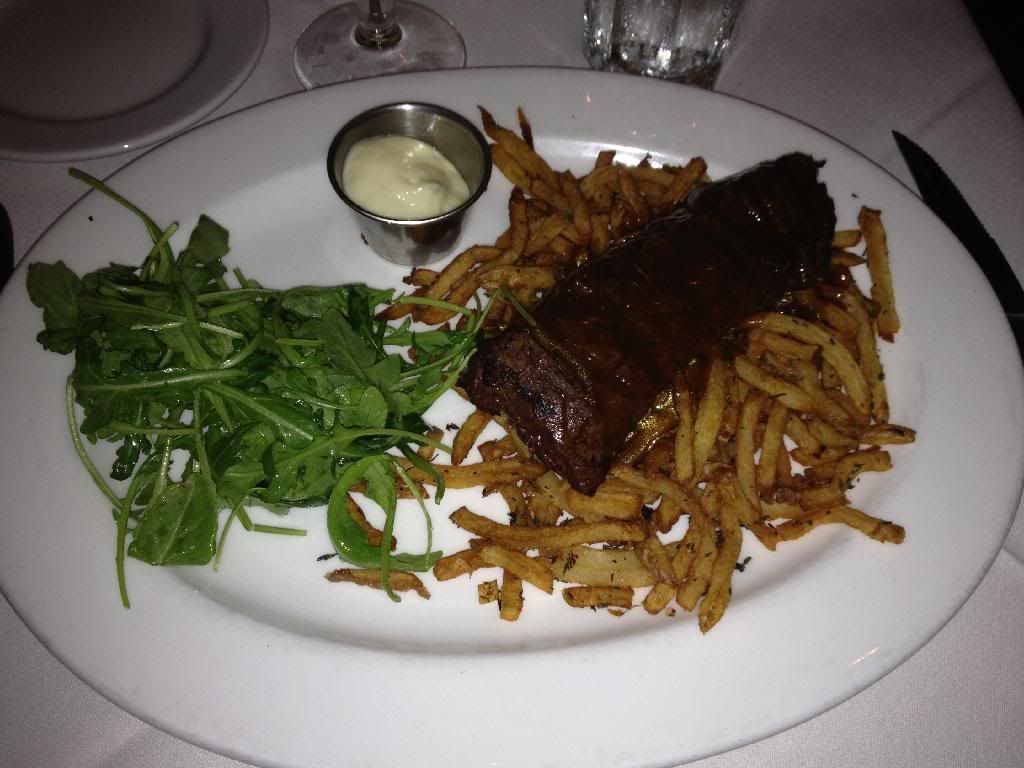 As far as Brewer's Art's beer is concerned, I've never had a beer from them that I didn't completely enjoy and that wasn't totally full of flavor. I've sampled gruits, their staples in Resurrection and (the now infamous) Ozzy, and on this particular night I was smitten with their Charm City Sour Cherry (flavor is self explantory) and Biere De Mars (tart red ale) . I give them major props on putting out beers that are big on flavor without ever taking your palate hostage.
I'm sure I could sit here and come up with a fun to say "be sure you visit Brewer's Art", but I'm not even going to try. You should visit because the food is great and the beer is as good as anything else being put out locally. Visit now. Eat good. Drink great. Be happy.
Price: A little on the expensive side, but they do have great happy hour pricing
Recommendation: Must visit for the foodie and beer geeks among us.
What to Order: Whatever your heart desires. They won't let you down.