A few weeks ago, in between discussing Eastbound and Down and Tiger Woods 2008 at
The Wharf Rat
, I got into a conversation about favorite bars in the area. I mentioned that I don't venture over to Federal Hill as much as I should, but that I always liked stopping by Ropewalk Tavern when I was met with an "Eww, really? Isn't that a Republican bar?" I know there are random pieces of Ronald Reagan memorabilia scattered throughout, but really, who gives a damn? I go there because it's usually not packed (at least the hours I'm there), the beer selection (especially bottle) is pretty good, and the sandwiches are quality. Nobody asked me who I voted for when I asked for ketchup with my fries, so if you share the concern that you're *gasp* in a Republican bar you're safe.
Anyway, on to the food. I don't remember what we were on that side of town for, but we decided a simple dinner of sandwiches was in order. Deana ordered a Turkey and Brie sandwich and I decided to temp fate and go with the Sgt York burger.
The Turkey and Brie was awesome. As much as I loved my burger, I had restaurant decision envy the whole time we were eating because Deana's sandwich was just that good. A big pile of juicy turkey, melted salty brie, sweet honey mustard, a few slices of apple, lettuce and tomato were all piled inside a soft pretzel roll. It was great. I really loved how the apples added a nice crisp bite to an otherwise soft sandwich and the contrast between sweet honey mustard and salty brie was really fun. The fries served on the side were also much better than you're standard fare.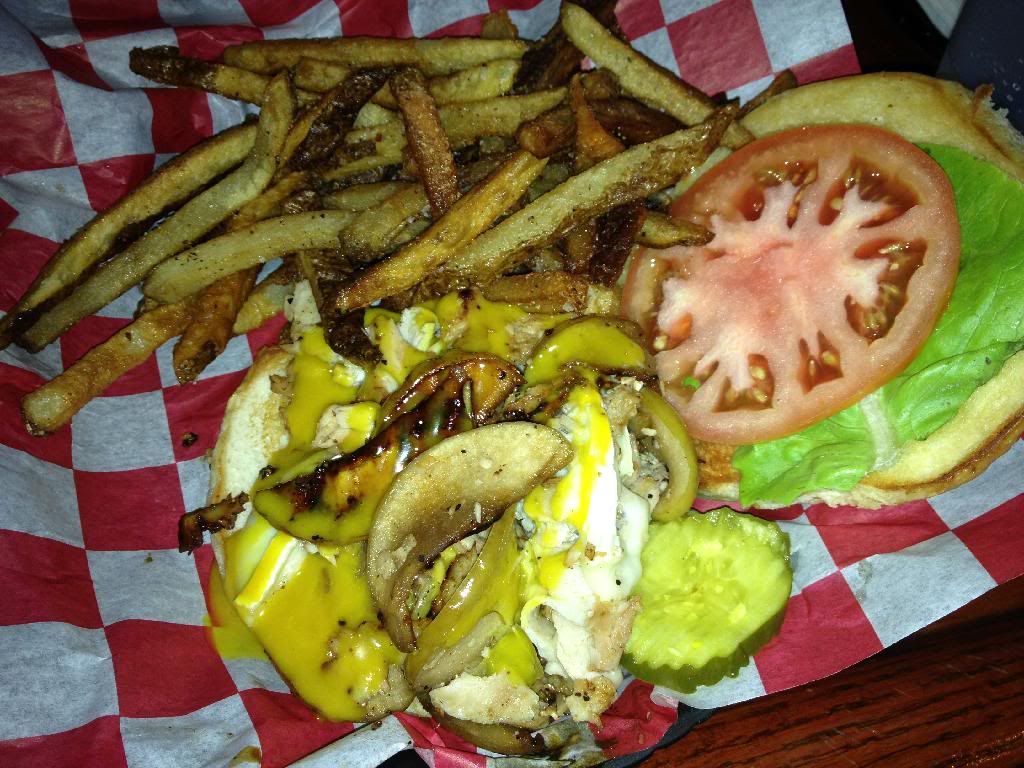 My Sgt York burger was also a winner. The burger itself had really good char flavor and the fried jalapeno rings (hence my aforementioned tempting of fate) added solid but not overpowering heat. It was also topped with melted pepper jack cheese and a chipotle mayo, but neither of those really stood out to me. Perhaps because the burger was so full of that delicious char flavor my taste buds weren't interested in seeking out other flavors. Whatever the case, the Sgt York burger is a good choice for anyone that likes a little spice with their burger.
As I mentioned up top, this is one of my favorite Fed Hill bars and one I'd recommend to anyone who wants a good beer and some really good sandwiches. Ropewalk isn't fancy, it's just good and every time I've been there that's been enough for me.
Price: Average
Recommendation: A winner for all, no matter your political affiliation.
What to Order: Turkey and Brie