This beer might have just totally flipped the script on me. I'm kind of flabbergasted (in the best way) that what I'm drinking is considered a beer. If you think you know what beer tastes like, try Lindemans Kriek and prepare to have your world turned upside down. I've had a sour beer or two before, but none were anywhere near as drinkable and delicious as what I'm sipping on as I write this.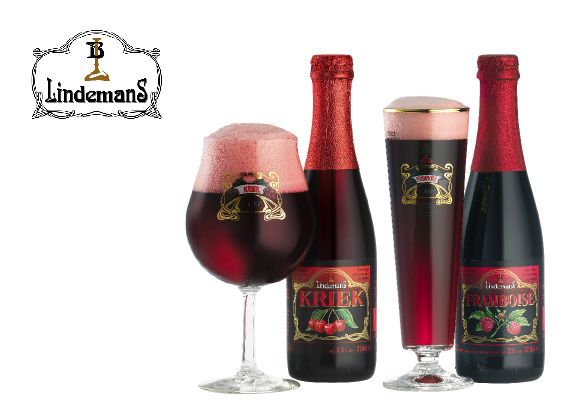 Style
: Lambic Kriek
ABV
: 4%
IBU
: 18
Appearance
: The first truly unique feature of this beer is the color. It's a beautiful ruby red like I've never seen before in a beer. Combined with the massive head on top that is tinted pink, this is one of the all time visually impressive beers I've run into thus far in my career as an imbiber.
Nose
: Lindemans Kriek smells like cherry, a touch of earthy malt, and deliciousness "beersonified". You also pick up the tiniest bit of sourness and maybe even a little bit of Luden's Cherry cough drops for those of you familiar. That probably sounds odd, but trust me when I say this beer smells as delicious as it looks.
Taste
: Wonderful. Perfect. It's dry, a touch sour, sweet, and full of picture perfect cherry flavor. If you've never tasted a Lambic, the flavor of this beer is going to totally surprise you. People that previously didn't consider themselves a fan of beer, or someone who is just looking to change things up would be wise to give this a try.
Final
Verdict
: I hate this beer. It's derivative and boring. In all seriousness, this beer was fantastic and has me excited to find more beers in the same category to blow my mind. It's awesome. My only regret is that I opened this without Deana around assuming that it was going to be too sour for her taste. The good news is that I'll have to buy another one so that she can share in the beauty that is this beer. Lindemans Kriek needs to be on your must buy list.