Darbar
is the perfect example
why I love Groupon so much
. I've long wanted to try Indian food, but because I was so unfamiliar with the cuisine I never knew where or what to try. Give me a deal for 50% off my bill like I found through Groupon and you now have an official Indian food convert.
Before we get into the food, let's get into what you should order to wash all the delicious food down with. Beer. But not just any beer....Kingfisher. It's a little bit on the expensive side (Or a lotta bit! I think I paid $12 for a bottle), but it was worth every penny. It's such a smooth well balanced beer, I'd imagine even the most picky beer drinker would be happy with this one.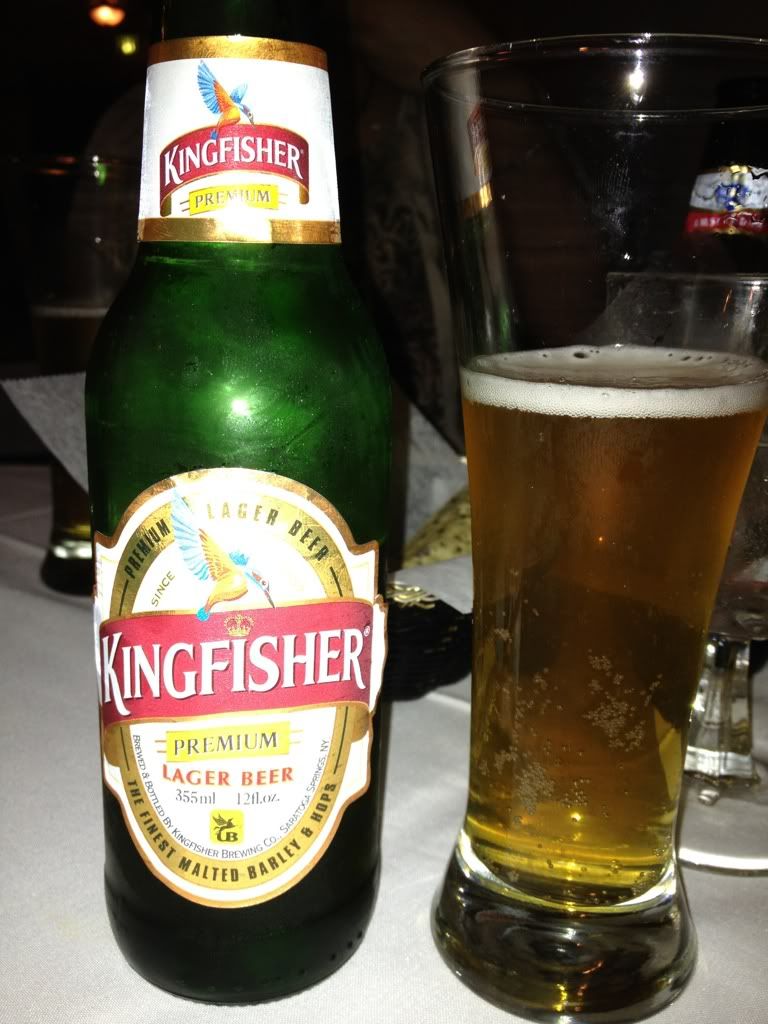 The one Indian dish I knew I wanted to try was the nan. For those that don't know, nan is a bread cooked inside a clay pot. Really, it reminds me of grilled pita bread with a unique flavor I couldn't quite put my finger on. It's simple, but delicious.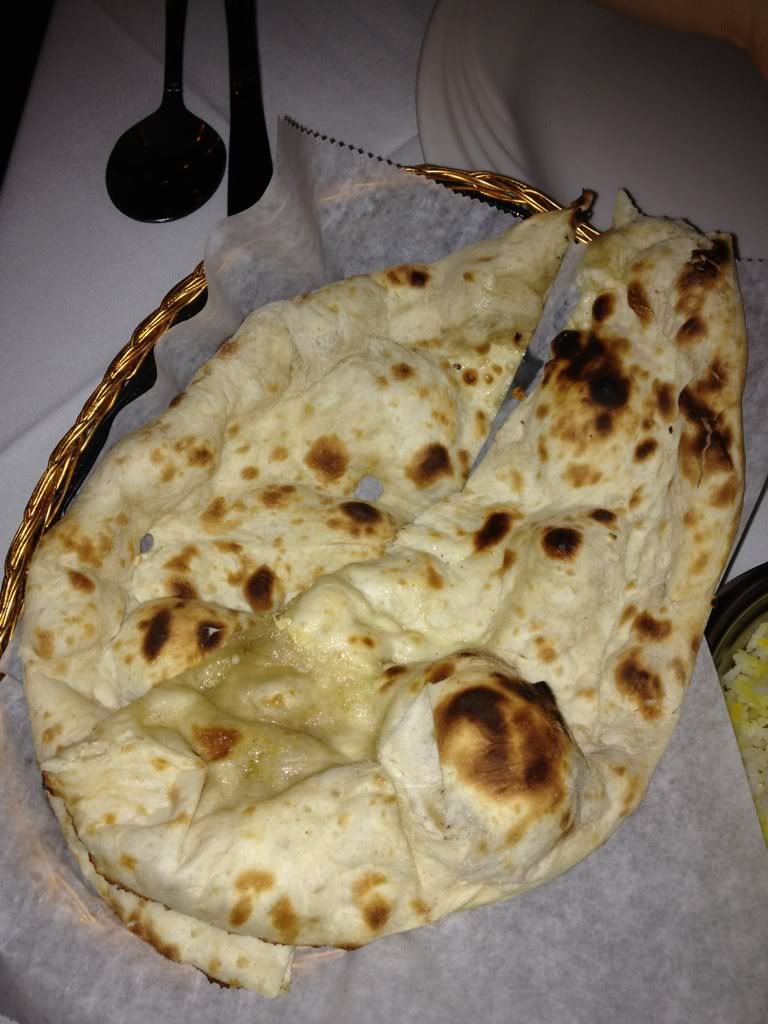 When it came to the main course, neither Deana or myself really knew what we wanted to order as newbies to the Indian food scene. She went with the Chicken Malai which is chicken marinated in cream cheese, garlic, ginger, and coriander. I decided on the Tandoori Mix Grill so that I could get a feel for a few things in one hit. The Mix Grill included Chicken Tikka, Lamb Seekh Kebab, Tandoori Shrimp, Boti Kabab, and Tandoori Chicken.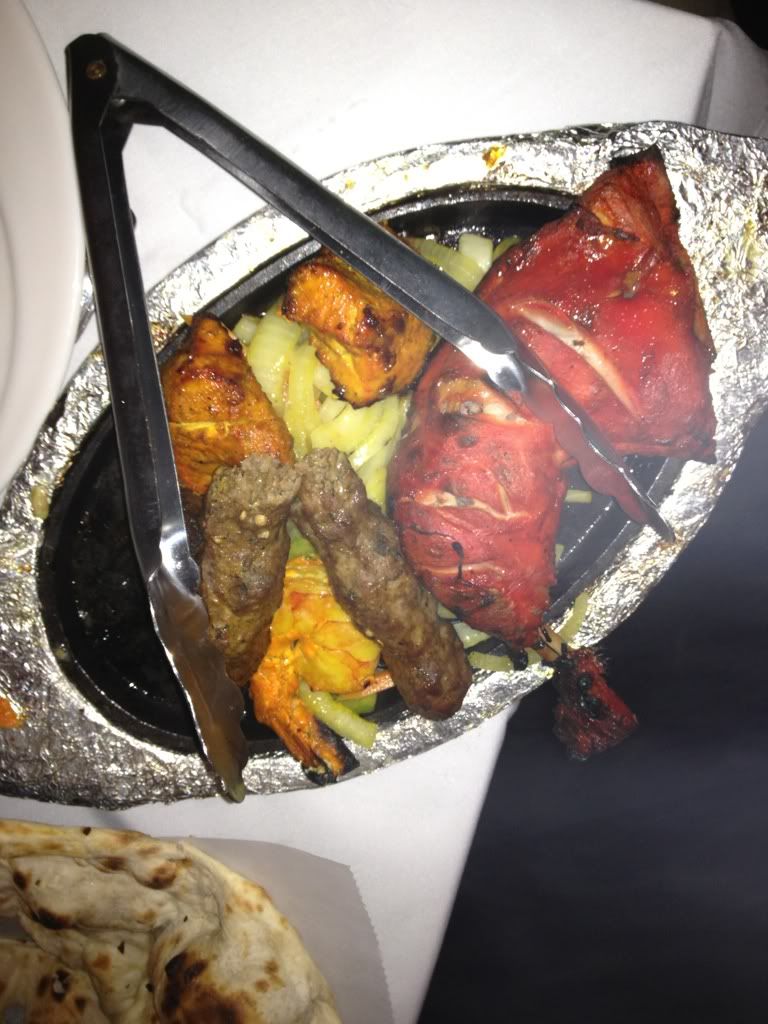 Tandoori Mix Grill
For some reason, I was expecting the flavor of Indian food to be akin to a Lady Gaga outfit....in your face and unrelenting. But it was the polar opposite. At least in regards to the dishes we tried, the flavors were very subtle. All of the flavors were there, but no one jumped out at you more than the other. It didn't matter if you were eating chicken, lamb, or shrimp the protein was always the star of the show despite the big flavors they were prepared with. The grill flavor they were able to impart on the Tandoori Mix Grill was some of the best grilled food I've ever had. And I wouldn't be doing you guys justice if I didn't mention how juicy the Chicken Malai was.
Darbar might have been the first Indian restaurant I've visited, but it made a great impression. If you're someone like me who was always curious about Indian cuisine, this is a great place to get familiar with everything. The art on the walls is very beautiful, the servers are attentive, and you will probably even get to have a small conversation with the owner (I always appreciate when they visit) to go along with all of the great food.
Price:
Upper End of Average (on average around $17)
Recommendation:
Great place to try Indian Food for the first or fortieth time.
What to order:
Tandoori Mix Grill and Nan.