In the previous review I mentioned that one of the best things about visiting Wal Mart were the trips to
Original Fish and Chips
after all of the shopping was done. The only thing that can top the dinner is taking approximately 23 and 1/2 steps to the right and entering into
By the Scoop Ice Cream Parlor.
If you can think of something more satisfying than eating hot, salty, fried seafood and following it up with delicious sweet, creamy ice cream I'd love to hear it. Seriously, you'll have to fill me in, because what I just described is nirvana as far as I'm concerned.
By the Scoop isn't your typical ice cream parlor. After you walk in and take in the cool 50's parlor vibe you'll notice all of the unique flavors of ice cream they offer. I've seen German chocolate cake ice cream, pumpkin cheesecake, Berger cookie ice cream, lucky charm, and even fluffernutter flavored ice cream. There is something here for everyone no matter how picky they might be.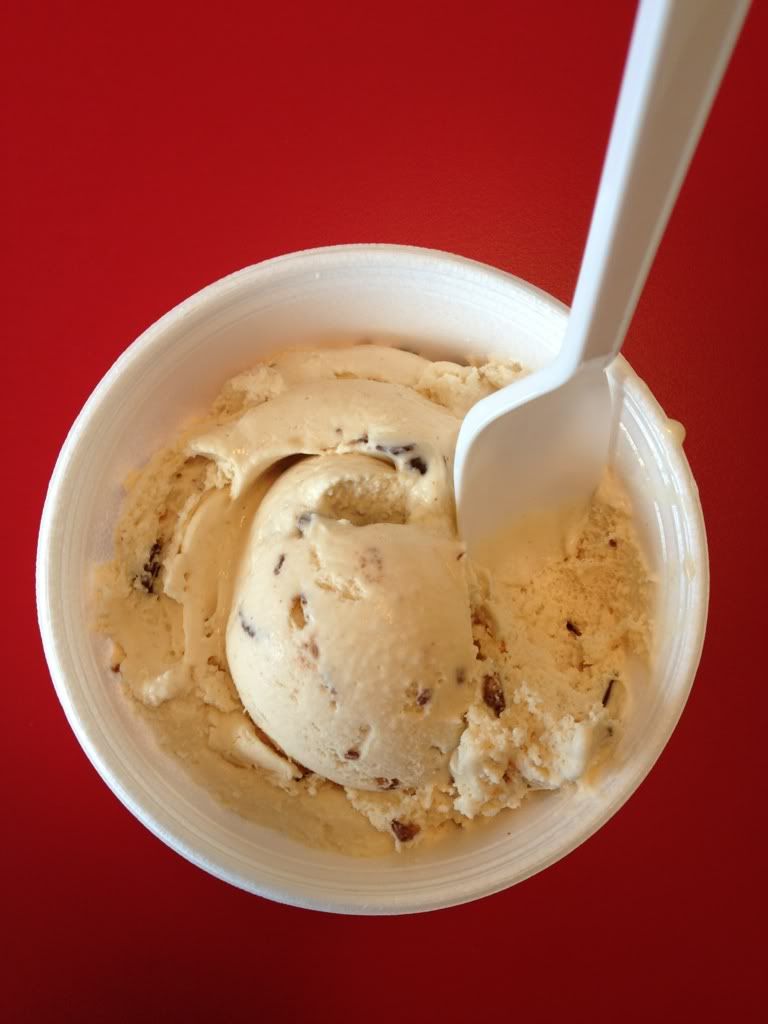 As good and interesting as the flavors I mentioned might sound, the picture above is their piece de resistance. What you're looking at is their Ultimate Peanut Butter. I remember back in the day when playing Unreal Tournament you'd be referred to as "godlike" once you made a certain amount of consecutive kills. That's what this ice cream is. It's godlike because By the Scoop kills it every time with this one. A lot of times when you get a peanut butter ice cream you end up getting bombarded with Reese cups or chocolate chips and they get in the way of the ice cream. Not in this case. The ice cream is the star just like it should be.
There are a million places you can get ice cream, but if you're looking for something truly unique give By the Scoop a shot. It's delicious.
Price
: Cheap
Recommendation:
Visit ASAP
What to order
: Ultimate Peanut Butter or Berger Cookie