Part 1 of our Fourth of July Beerventure can be viewed here.
Our Fourth of July continued as I surprised Deana with a beercentric trip to Frederick. I grabbed my camera and car keys and we set off for
Milkhouse Brewery at Stillpoint Farm
on one of the most beautiful days of the summer. The sun lit up the surroundings in all its glory and the sky was painted as blue as the 1980's Kansas City Royals uniforms Bo Jackson made me love as a kid.
You won't find me excited about car rides that last longer than 3 minutes but the ride to Milkhouse Brewery, located on the way to Frederick in Mt Airy, was really something to take in and appreciate. A drive with wide open space, blue skies, lush rolling green hills, and a perfectly photogenic brewery waiting at the top of a hill will tend to help with my aversion to cars.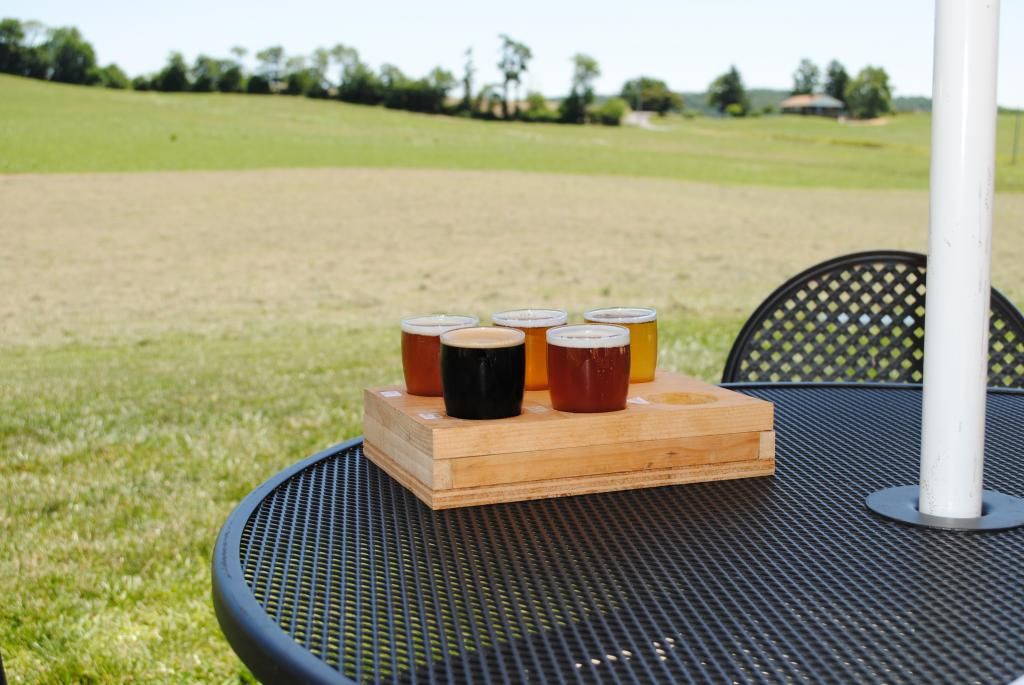 Considering this was our first experience with Milkhouse's beers, we decided to familiarize ourselves with their offerings by ordering a sampler. On this particular day the sampler included Dollyhyde Summer Farmhouse Ale, Goldie's Best Bitter, East Coast Pale Ale, 4th Step IPA, and Coppermine Creek Dry Stout. Occasionally they have a cask on hand that's included in the sampler but we weren't so lucky. I guess that means we'll just have to make another drive to Frederick to get the full experience. All of the beers were well balanced and tasty, but the standouts were the Bitter and Farmhouse Ale for me and the East Coast Pale Ale for Deana. The fact that Deana picked a Pale Ale as the standout beer in a lineup speaks volumes to the balance that Milkhouse displayed with all of their recipes. The East Coast Pale was a 5% Ale bittered to 38 IBU's with Cascade hops grown on site at Stillpoint Farm and evoked similarities to a British Style Pale Ale.
Mid-way through the sampler Deana wisely suggested we get something to eat. We had a few more stops planned and with no breakfast in either of our stomachs food was going to be essential. As fate would have it, Milkhouse had us covered with a wide variety of cheeses and crackers available for purchase in the taproom. Because I'm not the best at pairing beer with food I decided to trust their handy suggested pairing list. Deana ordered a full pint of Pale Ale and I was looking for more Bitter so we went with fantastic garlic cheddar trusting it would pair well with both.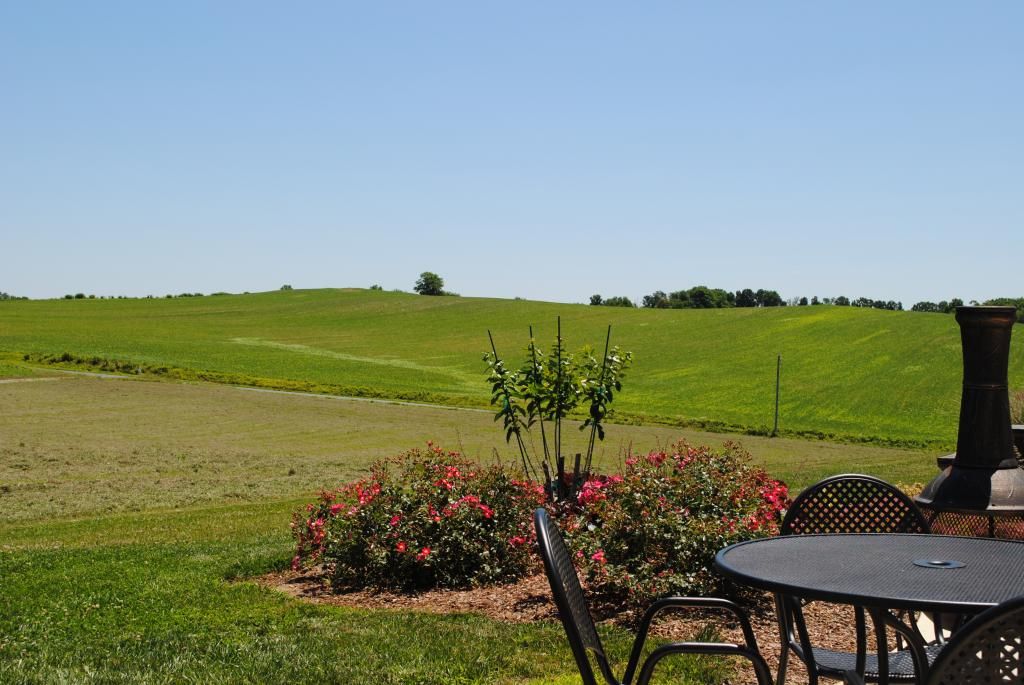 As we lounged on the patio enjoying the beer and our snack something dawned on me. Most people consider beer to be a combination of 4 simple ingredients consisting of water, malt, hops, and yeast. But that overlooks what might be the most important ingredient of all when it comes to enjoying a beer. Place. Place is a special ingredient that not every beer is lucky enough to have and Milkhouse provides it like no other Maryland brewery I've visited can. With gorgeous hills of green as far as they can see, hops growing nearby, and the big blue sky above I could have spent all day sitting with a beer reminding myself how lucky I was to sip that beer with Deana by my side. Our trip to Milkhouse Brewery ended far too quickly, but it definitely won't be our last. I can't wait to head back in the fall to enjoy the crisp air and changing leaves.
Click to Read Part 3